The guv'nor scoops twin Golds at The Berliner Wine Trophy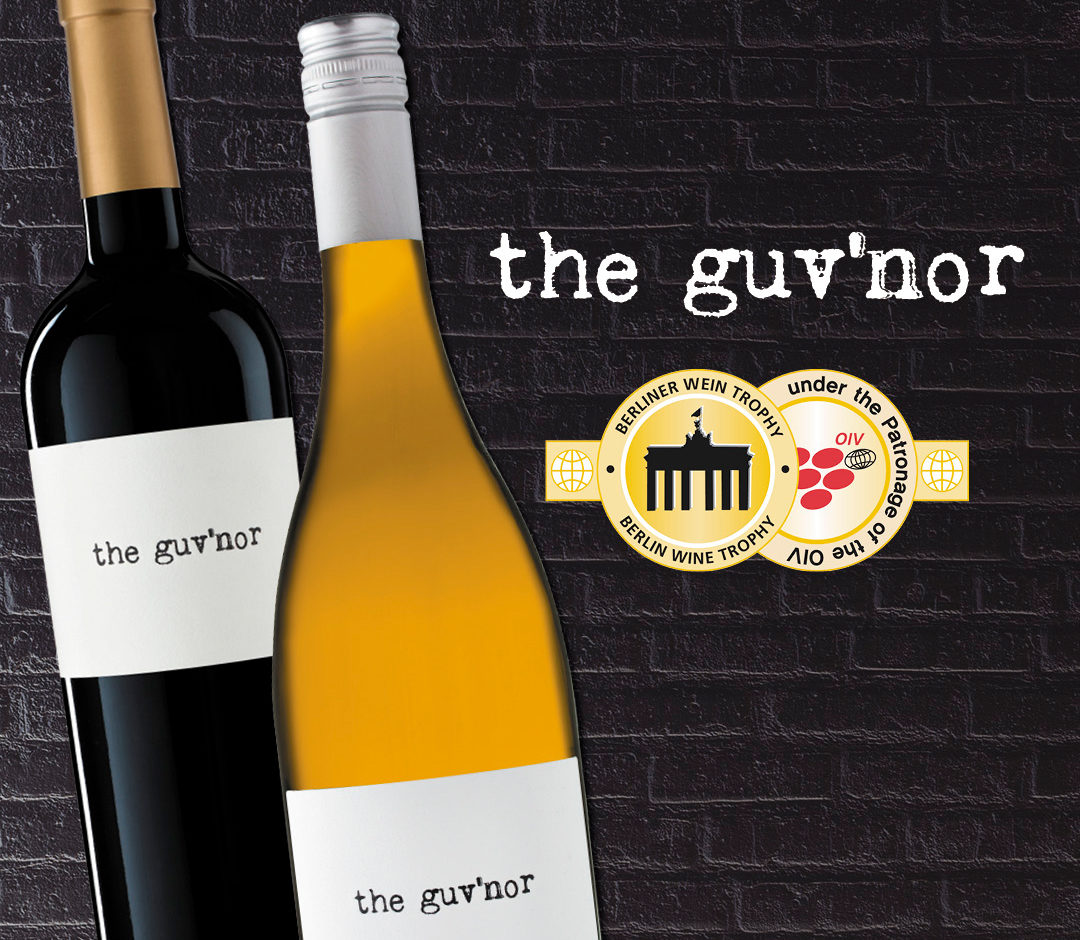 We are thrilled to announce that The Guv'nor Red and White have both been awarded Gold Medals in the highly regarded Berliner Wine Trophy 2021 competition. This prestigious event is one of only 27 competitions recognised worldwide by the International Organization for Vine and Wine (OIV) and is the largest of its kind.
Over several days, flights of wines are blind tasted by independent panels of experts comprising winemakers, buyers, sommeliers, Masters Of Wine and other industry professionals. Shortlists of winners are drawn from these judgments and awards are delivered according to merit. All wines are rated using the well-recognised 100-point score system. This impartial assessment of The Guv'nor wines is validation of their distinctive quality and style. These medals are a fitting tribute to our winemaking team who endeavour to create wines that enjoy far-reaching appeal internationally. Cheers!